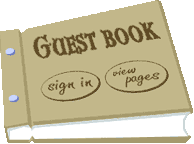 This page was last updated on: September 15, 2016
Check out all the videos of Lake Cushman on YouTube.

Do's and Don'ts in Black Bear and Cougar Country 

Click on The Olympics Photo to find information about the Olympic Mountains. 

Information about 

Black Bears and Cougars.

The nearest town to Lake Cushman is the charming town of Hoodsport.   Click on the photo of  Hoodsport and find out what the community has to offer.

Lake Cushman is a 4,010 acre lake on the north fork of the Skokomish River in Mason County, Washington. 

Lake Cushman is known for it's beautiful crystal clear blue water, the hemlock, fir and cedar trees.

Lake Cushman is a great place for a family retreat.  Some of the activities you'll find at Lake Cushman is  camping, hiking, fishing, boating, kayaking, golfing, and wildlife watching.  You'll enjoy the beautiful scenic drive along Hwy 119.

The Olympics Link provides information about; camping, climbing, passes and permits, maps, trail guide books, photos, and history.

News stories about Lake Cushman area.  Most of the stories are old but interesting to read.